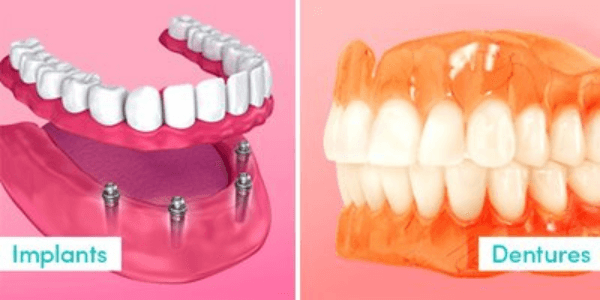 Why Dental Implants Are Better Than Dentures?
Post by : Dr Jack Connan BDS GDC No. 277529 | 1 July 2020
More and more people nowadays are opting for dental implants over dentures and they don't mind the higher cost or the more complicated process this option involves. The following are the main reasons why:
Dental implants look and feel like natural teeth; you don't have to worry about your teeth coming loose especially when you're chewing on something tough. Likewise, the experience of care and maintenance of implants is the same with natural teeth — you can floss, brush and rinse like you normally would; there's no embarrassment in removing teeth and brushing it under running water.
They restore chewing power which can help in preventing indigestion. Meanwhile, dentures need a lot of adhesive if you want chewing power.
You can enjoy your food better with dental implants not only because you can chew food effectively but you don't have artificial gums, like dentures do, that can interfere with your sense of taste.
They are long lasting. Dentures have to be replaced eventually because the fit changes over time, meanwhile, dental implants, if taken care of properly can actually last for the rest of your life.
They prevent gum and bone morphing. With implants, the original structure of your mouth will be maintained because the replacement teeth provide adequate stimulation. Dentures, on the other hand, can actually accelerate bone loss because the built-in gums rub against the bony ridge and wear it away.
Dental implants are better at keeping remaining teeth stable because they feel, fit, and behave like real teeth. Dentures, as mentioned earlier, can cause bone loss and this results to teeth shifting which then leads to a changes not only with their position in the mouth but their overall appearance.
Dental implants are also helpful in preventing gum disease. Gaps caused by missing teeth are said to be traps for food and bacteria which can lead to bad breath and other types of gum disease.
Implants are helpful in maintaining the original structure of the face. Facial sagging is one of the effects of bone loss from missing teeth and it can actually make people look older than they are. Also if missing teeth are localized in one side of the face, it messes with facial symmetry — one cheek can look really hollow while the other remains plump. All these weird facial changes are addressed appropriately by dental implants.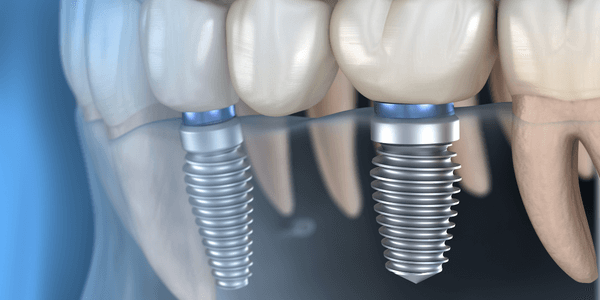 Have questions? Free feel to Get in Touch with our Surbiton Dentist.
Back to blogs