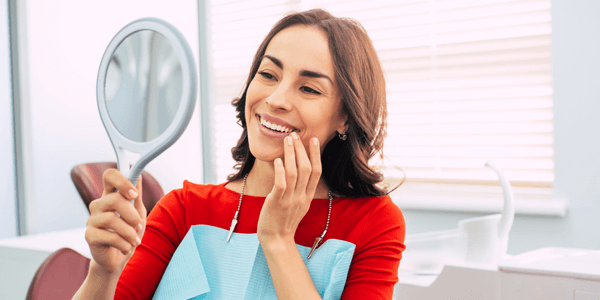 Cosmetic Dentistry to Improve Your Smile
Post by : Dr Jack Connan BDS GDC No. 277529 | 6 April 2020
Braces
Today, people of almost all ages are benefiting from braces. Braces not only improve the look of teeth that are crooked or crowded. They can improve an irregular bite and correct jaw positioning and jaw joint disorders.
Braces are worn to apply pressure to and reposition the teeth, usually over the a few months to longer for more advanced cases.
To place braces, your dentist or orthodontist bonds brackets made of metal, ceramic, or plastic to your teeth. Then she places wires through the brackets, which guide the teeth into their correct positions. Sometimes, dentists can attach lingual braces to the backs of teeth, hiding them from view.
After your braces are attached — and after each visit in which your dentist tightens your braces — expect some discomfort for a few days. Also, regular oral hygiene becomes especially important while you are wearing braces.
Back to blogs