Invisalign Treatment process
Post by : Dr. James Connan BChD GDC No. 230670 | 26 February 2023
Are you wondering what the Invisalign treatment process entails? Are you considering straightening your teeth and achieving a beautiful, confident smile but don't want to go through a lengthy and uncomfortable procedure with metal wires and brackets? If so, Invisalign treatment may be the perfect solution for you! Through a revolutionary system of clear plastic aligners that are custom-made for each patient, Invisalign orthodontics is quickly becoming one of the world's most popular methods for straightening teeth without traditional braces. From initial assessment to post-treatment advice, let's explore how this amazing technology works now.
 An Invisalign Treatment Plan that is made for you
Before a treatment plan can be created, your Invisalign Provider will take an impression of your teeth to check whether they can be straightened using the Invisalign System. Once confirmed, a detailed treatment plan will then be developed using ClinCheck®, our virtual 3D treatment plan. ClinCheck shows the series of movements your teeth are projected to go through over the course of the treatment – so you can see how your teeth are expected to look at the end of your Invisalign treatment before it even begins.
Smiling every step of the way
When you begin your Invisalign treatment, you will wear each set of custom-made aligners in two-week increments. As you progress through the series of aligners, your teeth will begin moving, little by little, gradually moving towards the projected final position.
During this time you will have occasional check-ups with your Invisalign Provider in order to monitor your progress and ensure you are comfortable with the treatment.
Designed to fit your lifestyle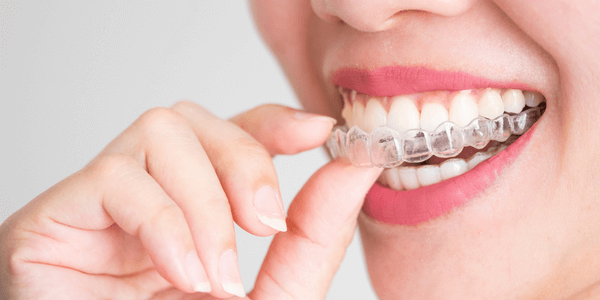 The time it takes to complete the Invisalign treatment varies from person to person, depending on the complexity of each straightening issue. It is important to speak with your Invisalign dentist Provider to determine how Invisalign best suits your situation and goals, and to agree the best way forward for you.
To find out how you can achieve the smile you always wanted with Invisalign, Take a look at our website https://www.surbitondental.co.uk/treatment/invisalign/ or Email us info@surbitondental.co.uk
If you have crowded teeth and want to improve your smile please call us on 0208 399 4311
Back to blogs