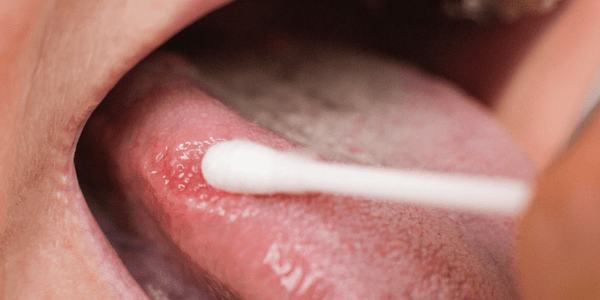 Dry mouth/Xerostomia – Impact & Symptoms
Post by : Esti Mayans GDC No. 6529 | 3 March 2020
Dry mouth occurs when the amount of saliva in the mouth becomes reduced. Saliva, with its proteins and enzymes is essential for keeping the mouth lubricated and healthy. Dry mouth is a very common condition and affects more than 1 out of every 4 adults.
Saliva plays a critical role in dental health by neutralizing acid that can harm your teeth. In addition, it aids in breaking down food during chewing and facilitating easier swallowing. Reduced saliva flow may lead to swallowing difficulties.
Beyond aiding digestion, saliva is essential in combating tooth decay by combating the bacteria that leads to dental plaque and gum disease. Dental plaque is the thin, sticky film that continually forms on teeth.
Impact of xerostomia
Dry mouth can lead to on going bad breath, cavities, mouth infections and a number of other physical, social and emotional issues. The dental professional is in a position to help patients recognize dry mouth symptoms and help sufferers proactively manage their dry mouth condition. Few other impact of dry mouth on a patient's oral health status includes:
Tooth Decay: Dry mouth is a common culprit for tooth decay along the gumline, and the decay tends to progress quickly. Xerostomia, the technical term for dry mouth, can cause specific decay on the lower front teeth that are normally protected by saliva. The type of decay present can actually point to the underlying cause. Essentially, a decrease in saliva production allows acid, plaque, and food to build up on teeth, leading to decay.
Gum disease: Insufficient saliva can result in gum disease. If left unattended for a prolonged period, this may cause tooth loss.
Teeth staining: If you suffer from dry mouth, your teeth may be more prone to staining, discolouration, and plaque buildup due to enamel erosion. This is an important factor to keep in mind when considering teeth whitening treatment options.
Symptoms of xerostomia
Dry mouth sufferers often experience uncomfortable symptoms including a burning sensation in the mouth, abnormal taste, and bad breath. Difficulties in speaking and eating are not uncommon, and retaining dentures can be challenging. Nighttime dryness can lead to frequent interruptions in sleep patterns. Understanding the full extent of the condition is critical in providing effective treatment. A few preliminary questions can help identify dry mouth symptoms and provide valuable advice to those affected.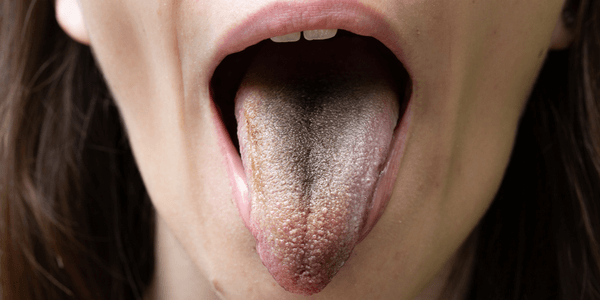 Patients suffering from dry mouth may complain of the following:
Oral dryness
Thirst- frequent fluid intake, night waking
Cracked lips
Difficulty swallowing
Difficulty eating dry foods
Altered sense of taste
Increased plaque, tooth decay or gum disease
Soreness or split skin at the corners of the mouth
Sore throat
Difficulty speaking
If you have any questions or concerns regarding dry mouth condition, please don't hesitate to Contact Us.
Back to blogs